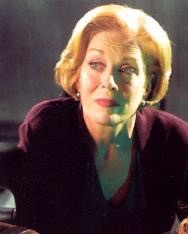 Helga Avellan is the wife of Valentin Avellan , the mother of Ingrid Cortez, and the grandmother of Juni and Carmen Cortez. Like her husband she is a retired OSS Agent, who likes to go on missions with her husband in spite that they are retired now. Grandma Helga has incredible fighting skills as she is capable of battling against the Toymaker's giant robots. Played by Holland Taylor.
Ad blocker interference detected!
Wikia is a free-to-use site that makes money from advertising. We have a modified experience for viewers using ad blockers

Wikia is not accessible if you've made further modifications. Remove the custom ad blocker rule(s) and the page will load as expected.